With the super mega bonus T(L)WIPT released on Wednesday, we covered a banner week for independent Padres coverage.  This week has been a little quieter but full of great work.  The one thing that has been consistent is Marver's utter worthlessness to this website.
Days Since Marver Has Actually Written Something: 88 days
If Marver disappeared into the forest and got devoured by hungry wolves, would any of us even notice at this point?  He's basically just a legend at this point.  Not a good legend though.  More like a gerbil up Richard Gere's ass type of legend.
Gwynntelligence Posts:
Gwynntelligence Podcast: Rich Herrera is Clueless
In an amazing technical feat (for us), Marver and I dissected Rich Herrera's new Padres Underground podcast with audio clips.  It's still amazing to me that Herrera is arguing that MLB draft order doesn't matter.  It's more amazing to me that he thinks #1 overall draft pick NFL quarterbacks are a sure thing.  It's even more amazing to me that someone thought it was a good idea to have him cover the Padres.
This (Last) Week In Padres Twitter – 5/31/17
This edition was very late, but so chock full of Padres blogosphere and podcast goodness.  I've heard literally no feedback on the hot, new Nick Canepa old codger tweet of the week feature.  It's entirely possible that the new feature is terrible.
Padres Blogosphere Posts:
Padres Public: Chase d'Arnaud is Pretty Good (Kind Of)
Sac Bunt Dustin covered the Padres newest acquisition Chase d'Arnaud.  I think it's entirely possible d'Arnaud is not very good at the plate while being OK in the field.  What's been crazy to me is the media blitz pushing d'Arnaud onto the fanbase this week.  if you had any doubts that the Padres don't push out suggested stories to the mainstream media which they lap up happily because they don't have to think of new stories, this week should put those doubts to rest.  Just see here:
Union-Tribune – Dennis Lin (These two were published 33 minutes apart!)
This is all for a utility infielder.  For what it's worth, d'Arnaud seems like a really nice guy in these interviews.  Maybe he just has the best PR staff in the business.  Maybe local media will lap up whatever scraps are tossed to them.
Padres Public: An Oral History of Chase d'Arnaud's Attempted Steal of Third
Speaking of Chase d'Arnaud, Dustin wrote a masterful account of d'Arnaud's attempted steal of third base week.  It's hard to describe in this digest just how good this post is.  Just read it.
East Village Times: Framing the Friars: Dinelson Lamet May Very Well Be The Real Deal
The big non-d'Arnaud news in Padresland was the debut of Dinelson Lamet.  Lamet has really looked impressive.  To me, it's clear that his stuff is incredible.  At least for a while though, he looks like a guy that is going to look great for a couple games and then get into a sticky situation he can't get out of and give up 7 runs.  This is fine though, as long as he improves which given his stuff, there's no reason he won't or can't.  It's exciting to be excited about a Padres player making his debut, even with the cautionary let's not jack each other off quite yet.  Patrick Brewer analyzed Lamet's first start and took a look at his repertoire.  It's a great analysis and provides a firm basis for watching Lamet going forward.
Gaslamp Ball: Padres Attendance Is Down
In what shouldn't be surprising, the Padres attendance is down 10% this season from last.  Even after a good selling Cubs series, the Padres actually lost ground from last season during those three games.  If you want to break it down further than jbox did, this year's attendance has been more favorable for attendance as far as number of weekend games and night vs day games than last season at this point.  Given that, they are still way down.  While the product on the field is going to scare some people away, the truly dreadful marketing and the team's insistence on taking it's customer's for granted can bear much of the blame.  While it is a rebuilding year filled with hope for players on the field, customers can hope that this is a swan song season for much of the front office.
The Golden Age of Padres Podcasts:
Gwynntelligence Podcast: Rich Herrera is Clueless
Because obvi.
The Kept Faith: SoccerCity, Cubs and Bryce!
While no one is threatening The Kept Faith's crown as San Diego's favorite stadium talk podcast, the TKF gang decided to up their game by bringing on Dike Anyiwo to remind everyone how badly we need the soccer stadium.  What's weird is, no one ever talks about how we need a 60 acre or whatever river park on the terrible San Diego river.  Like, is anyone going to use this?  I mean, no one is really going to kayak down that urine filled drainage ditch unless they're really looking to get a case of shingles, right?  If it's to placate Donna Frye, it didn't work.
The 5.5 Hole: Eric's Elsinore Trip, Lamet is Legit, and Stuff!!!!
I meant to include this exciting new entrant into the Golden Age of Padres Podcasts on Wednesday.  I lucked into sitting next to @MiserableSDFan at the Lake Elsinore game last week and was shocked to learn of the existence of this new podcast.  The quality is great and the production values are good; they have a studio announcer!  I'm not just featuring this podcast because they figuratively fellated me on this episode, it's honest to god great.  Now let's hope they stick with the regular schedule instead of disappearing into the abyss like the sadly missed Pads Pod crew.
Make the Padres Great Again: We've Made The Padres Great Again: The Cub Buster Edition
To tell you the truth, I haven't listened yet.  But I'm sure it's great.  It always is.  Judging from the title, it sounds like we might have yet another case of let's not suck each other's dicks quite yet though.
East Village Times: Hudson Belinsky:
The EVT guys bring on Baseball America's Hudson Belinsky to break down the draft.  The interview is very informative, and if you haven't been keeping up, this is how you can catch up.  Personally, I can't analyze the draft anymore.  I'm tired of it already.  There's only so many times I can go around the merry-go-round of "SHOULD WE TAKE GORE OR LEWIS".  There's only one answer to that question and it's definitely not Lewis.
Tweet of the Week:
And the Jaggy goes to:
Terrible Marver Tweet of the Week: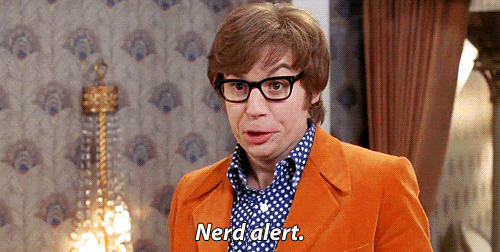 Nick Canepa Is An Out of Touch Irrelevant Old Timer Or Maybe Doing A Bit Tweet of the Week: