When you're a terrible team like the Padres, draft week is like our World Series.  The Padres twittersphere exploded with "exciting" draft talk as we now sit and wait for four to five years to see if it was a good draft!  Luckily, in the interim, we can bask in the glory of literally every draftee having "tremendous upside" and "exciting tools"!  Don't get me wrong, I like the draft, but the Padres draft is a classic case of the new Gwynntelligence slogan of "Let's not jack each other off quite yet."
Let's get to the hot new feature that's sweeping the series of tubes:
Days Since Marver Has Actually Written Something: 112 days

[Checks Gwynntelligence.com this morning]  HOLY LORD.  We have an important update.  OMG.
Days Since Marver Has Actually Written Something: ZERO!!!!  ZERO DAYS!!!!!!!!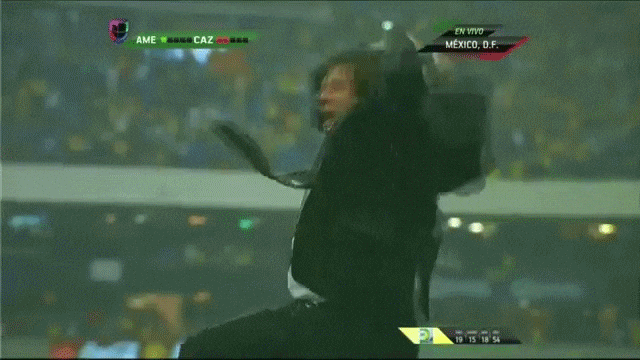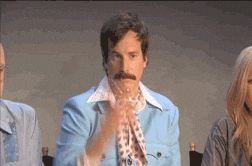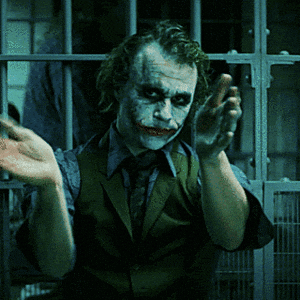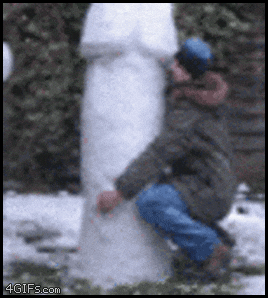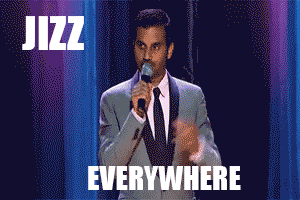 Gwynntelligence Posts:
Andy Green Delivers Peace For Our Time
This technically belongs on THIS week's TWiPT, but I'll include it on both because it is just so momentous.  Marver actually wrote something.  HE ACTUALLY WROTE SOMETHING!  He is no longer totally worthless for this blog.  He is now only mostly worthless.  Upgrade!  Marver wrote a great post on the winners and losers of The Rizzo Affair.  Here's a spoiler, Rizzo was the only winner.
Gwynntelligence Podcast: Draft Review and R.I.P. 5 Win Plan
Marver and I got together to do a podcast to cover what resulted from the draft.  I don't have strong feelings either way on the draft, and I think the Padres draft is the height of reactionary Padres Twitter.  Literally every draftee looks like the greatest draft pick ever with endless ceiling and impressive tools that we can project right onto the Major League lineup in 3 years.  If you see anyone projecting anyone we've drafted into a future Major League roster, just kick them right in the nuts.  As far as Gore goes, he seems great and I'm excited for him.  But I was also pretty excited for Max Fried when he was drafted so who knows.  I do think Gore sounds like an advanced prospect, especially with supposed mastery of his secondary pitches, but his low 90's velocity puts a damper on my potential future projection of him as an "ace".  I know the hope is he grows, but what if he doesn't?  I'm not one to bet on future hormonal output.  But a #2 or #3 is fine with me!  Let's hope he makes it!
Padres Blogosphere Posts:
East Village Times: Wil Myers Struggling To Find His Stride
Mike Ursery wrote a post for EVT that discussed Wil Myers' struggles this month, but also made the point that Myers has a really even-keeled nonchalant appearance regardless of result.  Whether this is a strength or a weakness is really up for debate.  I think we're all in agreement that Myers is really streaky.  He has the ability to carry a team for a month, but he also seems to disappear for a month or months or an entire half season also.  Patrick Brewer made the point a couple weeks ago that Myers appears as a sacred cow that fans just can't bring themselves to criticize, after all, he's the "face of the franchise".  Myers literally admitted openly that he didn't try for the entire second half of 2016 and fans gave him a free pass.  Even now when they defend Myers blindly, they'll matter of factly say "we can't even look at 2016 stats because Wil said he wasn't trying" as if the big problem isn't that MYERS ADMITTED TO NOT TRYING FOR THREE MONTHS.  But I've also noticed that there's no in-between allowed on Myers; either you are placed on the agree that he's a perennial All Star and future Famer team or you think he totally sucks.  What if Myers is what he is?  A player with the potential to be above average, maybe puts it all together for a season and has a great year, but generally follows a career performance curve of an OK to Good first baseman?  Isn't that fine?  I'll never understand San Diego's tendency to lionize players/managers/GMs/owners and make them unassailable to reasonable criticism without feeling the need to blindly defend their honor no matter what.
Gaslamp Ball: Tony Gwynn Passed 3 Years Ago
I always appreciate Jbox's ability to capture emotional moments in Padres fandom.  Obviously, very few moments rival the death of Tony Gwynn, and the discussion of what he meant to us as fans, but also as human beings.  Each year that goes by, we feel sad, but more importantly, we feel joy in what Tony brought to all of us.
Padres Public: Power To The Pirela
As usual, Sac Bunt Dustin wrote an outstanding piece last week about Jose Pirela's brief Padres tenure so far.  Pirela is playing leagues above his head right now, which is nice, and Dustin highlights the fact that Pirela has never really had this kind of power.  For now, it's a fun wave to ride, but as we usually say around here, let's not go jacking each other off quite yet.  Speaking of players that played above their head…
Padres Prospectus: Examining Allen Cordoba's Approach At The Plate
Jonathon Gray took a deep dive into how Cordoba is approaching plate appearances.  After all, Cordoba's hot start had Padres fans already penciling him into future Padres playoff teams.  And his start was truly remarkable, especially for a kid who'd never played above the Appalachian League.  But as is the case with Major League Baseball, hitting is really hard, especially once scouting reports identify weaknesses with surgical precision.  I know we like to think that AJ's baseball ops team is worlds ahead of the rest of the league, and they're good, but it's foolish to think that the rest of baseball doesn't have brilliant scouts and baseball minds that will find exploits to exploit.  Meanwhile, Cordoba currently has a wRC+ of 72 and has already been worth -0.5 WAR.  That's Alexei Ramirez territory.  In June, he has a wRC+ of 16 and an OPS of .441.  Yikes.  Not saying to cut bait on him, there's no harm in having him struggle and be terrible, and then send him to Elsinore next year.  They should.  But let's not start jacking each other off quite yet.
MLB Trade Rumors: Taking Inventory: San Diego Padres
MLB Trade Rumors covered what the potential Padres trade chips are, and what kind of return could be expected.  I like this viewpoint because as Padres fans, we tend to over-inflate what a guy like Trevor Cahill or Clay Dick could be worth, and it's good to have an external opinion to take stock.
The Golden Age of Padres Podcasts:
The newest entrant into the Golden Age put out an episode that's nearly 110 goddamned minutes.  Marcus and Chad are putting out a quality product, especially if you want over an hour of in-depth minor league chat, which appears to be Padres Prospectus' podcast focus.  Also, listen to find out if Marcus smashes an armadillo with a shovel!
The Kept Faith – Live At The Whistle Stop
The long awaited live podcast finally happened last week.  I attended and had the good fortune of meeting up with celebrity podcaster John Gennaro, local radio celebrity Steven Woods, and celebrity journalist Andy Keatts.  Very thrilling.  The live pod went off without a hitch, and even though Dallas failed to acknowledge my faithful attendance on this week's podcast, I'm willing to point out what a great job TKF is doing.  Craig Elsten stole the show with his questioning of Chris Cate in what may be the final chapter in TKF's storied history as San Diego's favorite stadium talk podcast.
Make The Padres Great Again – Padres 2017 Draft Recap
Even with some factual inaccuracies in this episode, the entertainment factor of MTPGA outweighs.  I'm frankly sick of draft talk at this point, but go ahead and listen to this, get your fill of the draft, and then we can move on to discussing when Jabari Blash is going to finally get his chance.
The 5.5 Hole – So There Was A Draft…
I'll never get over that this podcast has a studio announcer.  Another great episode with Eric and Danny.  I am so excited that we have two new podcasts that are actually sticking to producing weekly content.  This is important for all of us because it's pretty clear that local radio is about to implode with no more stadium talk now firmly on the horizon and hosts with little to no ability to talk about anything except the Chargers and stadium talk.  There is going to come a time when sports radio, currently bringing up the rear in local ratings, isn't going to be a viable business here and podcasts will be what's left to get an audio sports fix.  The more that are generating regular content, the better.  The funniest part of Rich Herrera calling his terrible podcast Padres Underground is that it's based on the belief that the bloggers and the podcasters are somehow unknown and unlistened to.  The irony is that a lot of bloggers and podcasters have larger audiences than Herrera's pre or postgame show on the radio, and certainly more than his Padres Underground podcast.  He talks how he just wants to give a voice to all the "underground" bloggers and podcasters when it's the bloggers and podcasters that are doing him a favor bringing their larger and more devoted audience to his little listened to production.
East Village Times – Kyle Glaser
East Village Times – James and Patrick
East Village Times – Geoff Young
I don't mean to diminish the work of EVT by grouping their THREE podcasts last week, but I can't keep up with all this new content on TWiPT.  I listened to all three, they were all great.  I actually think I was listening to the Geoff Young episode on Saturday while running the Alesmith Tony Gwynn 5.5K as the actual Geoff Young handed me a water.  Very exciting.  EVT is putting out a good product lately, and the quantity is single handedly giving me a nice podcast surplus to use on weekends for training runs.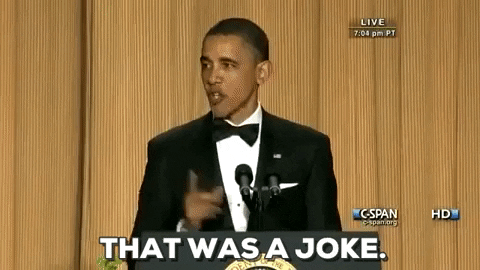 We're still at least 4 months away from Padres and Pints next bi-annual episode.
Tweet Of The Week:
And the Jaggy goes to….
Fowler diarrhea jokes will get me every time.
A close 2nd was…
Terrible Marver Tweet Of The Week:
Nick Canepa Is An Out Of Touch Irrelevant Old Timer Or Maybe Doing A Bit Tweet Of The Week: