It's been a while kiddos, but it's an exciting time for Gwynntelligence with Marver currently driving across the country to move back to San Diego County, and our other contributor @TheChamner back home for the summer.  The best part is that this has led to ZERO additional content being produced by either of them!  Meanwhile, in Padres Land, local media has just realized that the NL West division leaders losing 13 out of 14 games isn't a sustainable strategy to get into a pennant race, and the Padres realized that going 2-8 in their last 10 games is a great way to fall back to reality.  Even though it's been a while since the last TWiPT, it's like the lesson of a winning July 2017 was never learned by anyone.  On the VERY positive side, Manuel Margot is on a hot streak and has clawed his way up to better than replacement level, and somehow, someway, the starting pitching has been very undreadful.  And Wil Myers is back!  There's plenty of reasons to watch this team going forward, but maybe let's not jack ourselves off quite yet.
Days Since Marver Actually Wrote Something: 370 days.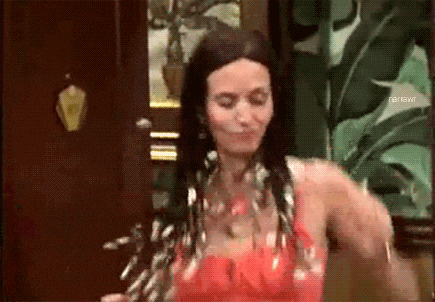 GUYS!!!!  WE MADE IT!!!!  For the second time in Gwynntelligence history, Marver has made it a full year without posting a single iota of content.  As we now start the long slog to two years of not producing ANY written content for Gwynntelligence Industries, we can all reminisce about the days when Marver was actually capable of putting words together into a blog post.  It was a more innocent time; a time when Marver was (unimaginably) more abrasive, more capable of being banned from Gaslamp Ball, more eager to be blocked by Craig Elsten for being an insufferable dickhead.  And now, here we are, on the precipice of a new era of Marver worthlessness.  Revel in it people.
Gwynntelligence Posts: Maybe once Marver gets here this week, he'll be ready to publish some new content like his Keith Law Manifesto…
LOL!
Just kidding guys!
Padres Blogosphere Posts:
Fangraphs – Matt Strahm is Quite An Opening Act: The Johnny Wholestaff stuff has been fun for fans, but in a way, it's just a more devoted version of The Opener, the mythical strategy we've all called for since that ever so brief period where we thought Andy Green was a decisive, creative thinker willing to buck the norms of the league (I've said it before and I'll say it again, no one has been capable of giving me one thing Andy Green is actually good at).  But whether it's out of desperation or what, Matt Strahm has kind of served the role of The Opener by putting in roughly 3 innings to kick off the bullpen games.  Fangraphs details just how successful he's been.  And really, it shouldn't be that much of a surprise.  For some reason Esteury Ruiz got all the headlines but Matt Strahm was the guy sitting in the top 100 prospect list starting last season.  The only real mystery is why it is apparently going to take 18 months to stretch him out from 3 inning Opener reliever to a starter.  Here's a list of recent pitchers that have MAGICALLY been able to fully start games after relieving: Miguel Diaz, Luis Perdomo, Jarred Cosart, Jordan Lyles, Robbie Erlin, Frank Garces, Casey Kelly, Tim Stauffer, Donn Roach, Joe Wieland, Jason Lane.  Strahm has shown enough that it should be a real priority to see if he is able to be a starter of the future; Strahm has actual top prospect pedigree and yet Bryan Mitchell, proven flotsam, was considered the starter development priority.
Fangraphs – Eric Lauer Has Seven Pickoffs: I know the Acee caliber #catnipformorons story is that Eric Lauer is just soaking in all that big league prestige from the Padres clubhouse and that has led to him pitching better of late.  And he has certainly been pitching better.  But this narrative ignores the most important part of Lauer's improvement, and unfortunately for Acee, it's not something based on pithy observations with no real backing other than twisted fantasies in a beat writers head.  Here's the most important part of Eric Lauer's improvement, with an added trendline, courtesy of yours truly:
Basically, throwing 88-89 mph fastballs is a good way to have zero margin for error, and a good way to get battered in the Major Leagues.  Sitting at 92 with very occasional forays into 94-95 mph territory is a good way to buy yourself some leash with hitters.  It's something I'd like to look into, but I'm not sure how common it is for, injuries withstanding, sitting velocity to fluctuate so wildly and by such a large degree, but for now, it's definitely a positive development for Lauer.  I linked this article, and haven't talked pickoffs.  This has been a useful weapon, and Sac Bunt Dustin did a great discussion of his pickoffs in his subscription newsletter (don't be a cheapo, just subscribe), but basically, it's great for now, the league may/probably will adjust by taking smaller leads, and the pickoffs may tail off (with the added benefit of shorter lead offs).  The velocity spike has been way more interesting and important to me.
East Village Times – Franchy Cordero To Miss Extended Period of Time: As Franchy Cordero faces a surgery shortened season, fans can now reflect on the glimmer of excitement Franchy can bring in short spurts.  He did it in 2017, and he did it in 2018.  We all got riled up about the exit velos and the launch angles and the tape measure home runs he is capable of hitting, but when all was said and done this season, he accrued 0.1 WAR, and was on pace to put together a 0.4 WAR season over 600 PAs.  He cut down on his strikeouts, but still finished with a terrible 35.7% K rate, and played some abysmal defense.  There is a lot of work to do here, but power can be a tantalizing tool for fans.  Once Franchy recovers from surgery and comes back, it will be interesting to see if he can establish himself as a useful, playoff caliber piece for the future because his 2017 and 2018 don't cut it for a playoff/championship squad, especially with prospects developing on his heels.
The Golden Age Of Padres Podcasts: I'll come out and say it, I've had a busy week this week and am not totally caught up on podcasts.  I got blitzed in the Padres Lexus Club one day, and have my hands full managing a swimming pool construction project and a day job.  This will be a less lengthy discussion than usual, so go ahead and pound sand!
Zero Chance Podcast – Let Me Talk To The Horse: As always, Brady and Rick do a podcast I very much look forward to each week.  In this episode, they have a great Tommy Lasorda anecdote (although I am clearly on Team Bevacqua), and they have a brief discussion on the implications of trying to tell some people how to fan, which I think is a core subject that ZCP does a great job of covering.  More importantly, it has been a few weeks (and a few ZCP episodes) since we used the ol' Podcastalyzer 5000 (TM).  I ran the past three episodes through the machine and it popped out that in the most recent episode, there was a relatively high proportion of Rick: 31%!  Here is the graph, with trendline.
The most interesting data point isn't this week's though, it's the (excellent) ZCP episode with Darren Smith and Jordan Carruth.  As always with the Podcastalyzer 5000 (TM), the algorithm excludes guests completely and provides a pure Brady/Rick split.  In that episode, it was noted that it was a 99/1 split.  As I listened to that episode, I actually thought to myself that, with no exaggeration, Rick says less than 100 words TOTAL in that episode.  Even when soccer is teed up as a topic, he gets maybe 30 words in on that topic; maybe 15 words on what he's eating.  This outlier episode may throw off our data set, so it will be interesting to see how this develops in the future.
Padres Twitter Podcast – Nick McCann: First off, let's preface this with a note that Nick called yours truly "brilliant" during this podcast.  But for serious, Eric, Drunk Flannery, and Nick have a really insightful discussion on the place of Padre Twitter in the local media world, spurred on by some strange tweets by @WillieOReeFan, better known as prolific talk radio caller Pete in Point Loma.  One thing Nick mentioned is that he really appreciates Marver and my "disdain for [Padres] ownership".  While I appreciate the mention, I think disdain is probably the wrong word.  This is kind of a lesson for life in general, but complacency is the enemy of success.  A quote that has stuck with me is by Benjamin Mays: "The tragedy of life is often not in our failure, but rather in our complacency; not in our doing too much, but rather in our doing too little; not in our living above our ability, but rather in our living below our capacities."  A lot of fans will defend the honor of ownership no matter what, but in the end, this is what breeds complacency, and this is why we cheer for a baseball team that is quite literally the losingest baseball team in history.  If you get a promotion at work, is that it for you?  Are you set to kick back on easy street?  I'd hope not.  Are you married and happy and don't need to try anymore because, hey, check out the ring?  Of course not, or I'd hope not.  If the Padres won the World Series, fans should be still be asking, what does ownership do next to get better and stay better.  I like to think that Marver and I drive an effort to not fall into complacency, because ownership knows that fan complacency is the recipe for profits and job security.  Just ask Mobile Party DJ Wayne.  Everyone should drive for better, and fans who are being asked to literally invest thousands of their dollars and hundreds of hours of their time to be a fan of this team should ALWAYS demand more from ownership.
Padres and Pints – An Old Friend Returns: I can't reiterate how much I enjoyed listening to this episode because it harkens back to the old days of Padres podcasting when podcasters would stay at an Econolodge, get loaded, and then podcast about a hot tub that was filled in with dirt.  Chris and Rick welcome back Avenging Jack Murphy who talks about his journey as a fan after moving away from San Diego.  As a fan that moved away from San Diego in my younger years for a fourteen year period, I can totally relate to AJM and how distance from home can sometimes create stronger ties to the team.  I really hope AJM does more of these and that Padres and Pints makes a comeback that's not driven by guests (nightmares of the Mabelyn Capeluj episode), but is driven by the really smart discussions the trio has about the team.
The 5.5 Podcast – Sunday League Chat With Steven Woods: Somehow, despite living (I assume) about four miles from ol' Woodsy, Gwynntelligence appears to be the only Padres podcast that has not had him on as a guest.  Eric, Danny, and Woods have just an absolutely riveting discussion of local adult league baseball for about thirty minutes before digging into Padres baseball and the team's now defunct hot streak.
The Kept Faith – Sac Bunt Dustin: I've been the biggest fan of Sac Bunt Dustin's work for years now.  I might go ahead and call him the sharpest analyst of on-field Padres baseball that there is, bar none.  The TKF gang welcomes on Sac Bunt Dustin who talks about Johnny Wholestaff, Brad Hand, and Dallas digs in (with no drop for some reason) on Ke$ha.  One thing that you kind of realize a week later is that we have a real tendency to ascribe real future performances based off of a couple weeks performance surge (I'm talking about Hunter Renfroe here).  We overanalyze things like a change to a leg lift, but ignore that things tend to normalize over a long enough period (this applies to the earlier Franchy discussion also).  And now Hunter Renfroe is normalizing at about a 0.1 WAR type of player, which might just be who he is over the course of a season.
SO… apologies to the following podcast which I didn't get to this week, but did get to see at the Tony Gwynn 5.5k in East County San Diego where Angela and Stat Boy Roy were donating their time for a good cause.  Hells Belles – Absence Makes The Heart Grow Fonder deserves proper recognition that I just wasn't able to provide this week.  But, rest assured, as a past winner of the Lord Podcast's Royal Proclamation of Superior Podcast Prep And Thus More Listeners That Will Want To Come Back Of The Week, they will be well prepared to produce a quality product.
Tweet Of The Week:
This was a masterful tweet and it came at the expense of the Padres HATED NATURAL RIVALS.  Congrats to David for his Jaggy, as well as for his masterful rebranding after the apparent final death of the legacy Vocal Minority blog to @EgosAndDespair, which was very perfectly captured by this tweet:
Terrible Marver Tweet Of The Week:
Marver is finally moving back, and I think it's important to note that we will soon be able to record in-person podcasts.  I am imagining tentative plans to have everyone that wants to observe the magic in person showing up at Rouleur Brewing, ordering a pint, and then lining up to kick Marver in the nuts.  After about 19 Rochambeaus, we can proceed with recording a mediocre podcast.  Can't wait!
Nick Canepa Is An Irrelevant Out Of Touch Old Timer Or Possibly Doing A Bit:
I like when launch angle is treated by dummies like some newfangled calculus requiring an advanced degree to understand.  It's literally pressing up on MVP Baseball to try and hit the ball into the air.  Exit velo also requires no computations, no formulas.  Treating physical measurements like some advanced statistic is the mark of a moron.
Dunking on Acee Of The Week:
It's been maybe the golden age of dunking on Acee.  There are a TON of entries to include this week.  As Nick Canepa would say, the Unsocial Media was SO MEAN!  I also realized we could rename this feature This Week in Mensrea.  Enjoy!
Lord Podcast's Royal Proclamation of Superior Podcast Prep And Thus More Listeners That Will Want To Come Back Of The Week:
As proclaimed by Podcast Emeritus Lord Podcast himself, it is decreed that Rick Romero is bestowed with the honor of superior prep in podcasting as, though he is a man of exceedingly few words on Zero Chance Podcast, brought many researched factoids to the podcast.  This will surely lead to more listeners that will want to come back.  He most certainly did not just push record.